About Us
Meet our team.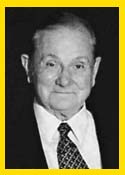 ROBINSON CALLEN
| Founder of H.I. Development
Founder of H.I. Development Corp., Robinson Callen's contribution to the hotel industry spans more than 50 productive, successful years. The strong foundation on which he built H.I. Development began with his interest in real estate development and a natural talent for financial management. Following his graduation from Yale University and after serving in the United States Army, stationed in Japan during the Korean War, Robinson began his career acquiring real estate in Manhattan with his father, Casper Callen, who was a partner in the prestigious real estate firm of Hanfield, Callen, Ruland and Benjamin, Inc., which was established in 1867. While Robinson syndicated a number of buildings in Manhattan, he also bought and sold other buildings in Manhattan on his own account, of which a number remain in the Callen family real estate holdings. He entered the hospitality industry through a limited partnership position in the Holiday Inn Cocoa Beach, Florida and then shortly thereafter acquired the already open Holiday Inn Lakeland, Florida. The rest is history. Seeing the need for Kemmons Wilson's vision for franchised hotels and his young Holiday Inn brand, Robinson Callen built numerous Holiday Inn franchised hotels around central Florida. In the late 1960s, with the aggressive development of his Holiday Inn hotel portfolio overcoming his New York real estate investments, especially given the operation intensive nature of hotels as real estate investments, Robinson relocated his family from New York, N.Y., to Winter Haven, Florida. Robinson went on to acquire, develop, and/or manage numerous hotels across Florida, Puerto Rico and Europe and was one of the early developers of the iconic Holiday Inn brand. Robinson's expertise in creating new properties and operating them at optimum profitability has earned him the recognition and respect of the industry's leaders. With a love for real estate investment and hotel management, Mr. Callen is currently extending operations to new frontiers, consulting on multiple deals in Panama City, Panama.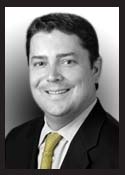 ANDRE CALLEN
| President of H.I. Development
Andre serves as President and Director of H.I. Development. Having worked in hotels since his childhood, after graduating from Boston University, Andre worked in New York City, managing the Casper R. Callen Trust real estate properties, which remain in the Callen family holdings today. Andre subsequently spent time working in different capacities in regard to hotel operations, development, acquisition, and asset management in the offices of Savannah, Georgia; Miami Beach, Florida; and San Juan, Puerto Rico, before locating to the corporate headquarters in Tampa, Florida, in 1996, working closely with David H. Callen, who had successfully guided H.I. Development for years. Andre, currently, oversees the Tampa, Florida, office with direct responsibility for the central Florida hotel portfolio. He serves on the International Hospitality Council at St. Leo University in Dade City, Florida, and actively participates in other Tampa area organizations. Andre resides in South Tampa.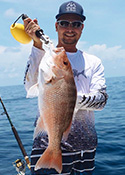 GRIFFIN CALLEN
| Vice President of H.I. Development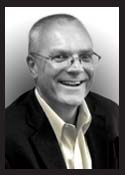 Larry E. Collier, Jr., C.H.A.
| Director of Operations
After serving honorably in the Unites States Marine Corps., Larry E. Collier Jr., a second-generation employee, attended the University of Central Florida. Larry began his career with H.I. Development in 1986 at the Holiday Inn Lakeland Central in Lakeland, Florida, where he worked in every operational department, earning Holiday Inn certifications as front office manager, food and beverage director, and in 1992, general manager. In 1998, Larry earned the designation of Certified Hospitality Administrator by the American Hotel and Lodging Educational Institute, and in 2006, he attended the IAHI/Purdue University, Krannert School of Management's General Manager Academy. During his career, Larry has won numerous awards including the Franchise of the Year Award for Villager Lodge (1996), Bass Hotels and Resorts Quality Excellence Awards (1997,1998, and 2000), and the IHG Priority Club Member's Choice Award for the Best Holiday Inn Hotel Worldwide in 2001, as General Manager of the Holiday Inn Lakeland South in Lakeland, Florida. Larry moved to Puerto Rico in 2002 to become Corporate Operating Manager overseeing the Puerto Rico hotels, and in 2003 he assumed the role as Regional Director of Operations for the company in Tampa. Larry was promoted to Director of Operations in January 2012 and resides in Lakeland, Florida.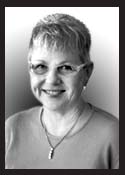 Margaret Britt
| Corporate Controller
Margaret started with the company in 1976 as a Corporate Controller. She handles hotel financial statement preparation and also provides other corporate and trust accounting services for various entities. She has worked in various offices for the company and prepares the financial statements for newly formed entities. Margaret resides in Haines City, Florida.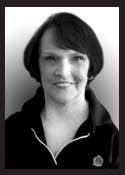 Constance McGillivray
| Corporate Controller
Connee joined H.I. Development in 1992 as a Corporate Controller. She handles hotel financial statement preparation and other special projects, such as audits for the company. Prior to joining the company, Connee gained extensive experience in accounting with other hotel management companies. Connee resides in Tampa, Florida.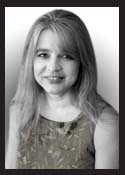 Laura Lineweaver
| Corporate Controller
Laura joined H.I. Development in January 2009 as Administrative Manager and currently holds the title of Corporate Controller, handling hotel financial statement preparation and corporate bookkeeping. Laura also manages the office and has successfully implemented waste reduction programs. She resides in Weeki Wachee, Florida.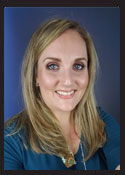 Kimberly Moore
| Creative Marketing Manager
Kimberly joined the H.I. Development team in 2013 and boasts a professional background that is a diverse blend of sales and marketing with expertise in graphic design, web design/development, social media management/marketing, and professional commercial photography - anything requiring creativity, Kim is the go-to. Kimberly holds a B.A. from the University of Alabama in Huntsville, an MBA and various certificates including web design from State College of Florida. In 2006, she relocated from Alabama to the Sunshine State and now resides in Tampa. Kimberly enjoys travel, food and cats.
Brianna Bartlett
| Administrative Assistant