Company History
Hospitality runs in the family.
Mission Statement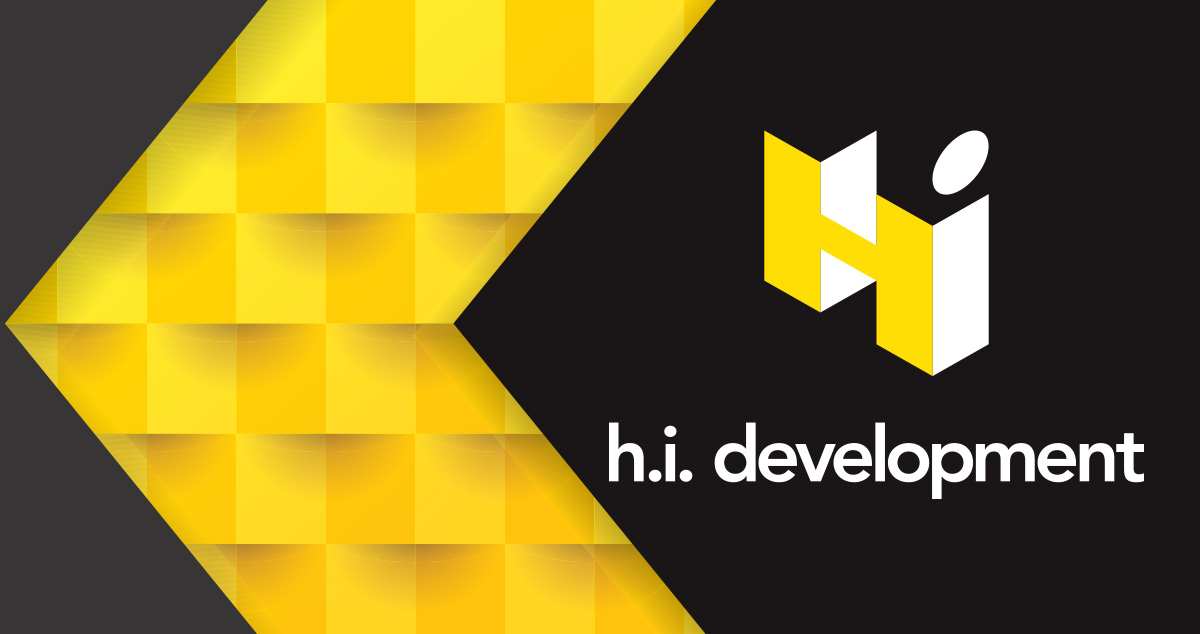 H.I. Development Corp. hotels consistently emphasize exceptional guest service, embracing a fanatical attention to detail, as we deliver unique, positive guest experiences, exceeding expectations in a friendly and comfortable environment.
The happiness and satisfaction of our guests is the first order of business, and every H.I. Development Corp. team member is dedicated to providing our guests with personal attention, attending promptly, efficiently and with a genuine smile to any guest's needs and requests. It is understood that team members must treat each other as if a guest to foster a collaborative, cooperative environment, with all pursuing the common goal of excellence and a happy, satisfied guest.
We desire to provide quality service that goes above and beyond as we genuinely aspire to be among the best worldwide!
The History - How It All Began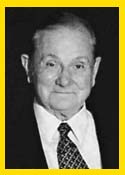 Mr. Robinson Callen founded H.I. Development, a development and management company specializing in the hospitality industry, in 1959. H.I. Development and its affiliates have been developing and operating nationally franchised and independent hotels in the United States, Caribbean, and Europe for over 50 years. It is one of the foremost privately owned hotel management and consulting companies in the United States with offices in Tampa, Fla.; Miami Beach, Fla.; Savannah, Ga.; and San Juan, PR. Robinson Callen graduated from Yale University and was associated with his father, Casper Callen, in the prestigious New York real estate firm of Hanfield, Callen, Ruland, and Benjamin, Inc., established in 1867. Presently, the third generation of Callens is successfully continuing the Callen family legacy in hotel real estate development and management.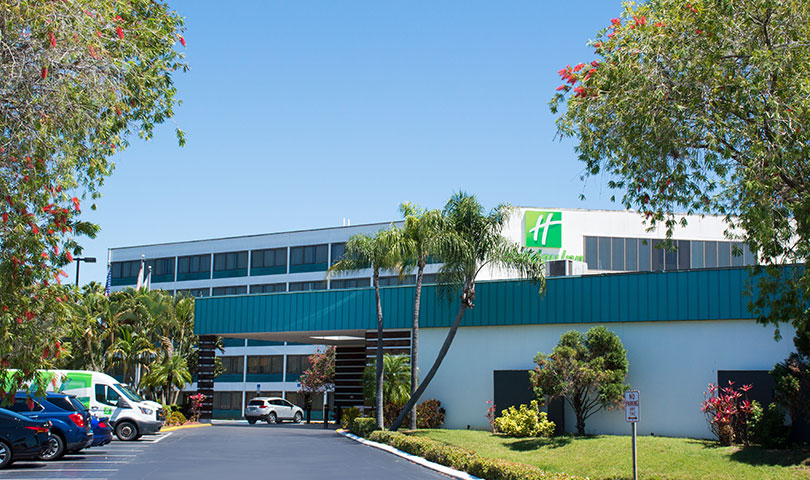 With an initial foray in the hotel business as a limited partner at the Holiday Inn Cocoa Beach, Fla., Robinson Callen recognized the large untapped market for franchised hotel product that Kemmons Wilson was pioneering with his Holiday Inn brand. Robinson Callen saw the need and the opportunity, as he purchased the already opened Holiday Inn Lakeland Central and then went about aggressively developing Holiday Inn hotels throughout central Florida in the 1960s and 1970s, including multiple expansions to the Holiday Inn Lakeland Central. In Florida, H.I. Development developed new build Holiday Inn hotels in Lakeland North, Lakeland South, Winter Haven, Dundee, Disney World South, Clermont, Leesburg, and Yee-Haw Junction among others. Later, H.I. Development developed in Florida, the Holiday Inn St. Petersburg/Clearwater Int'l Airport (now known as Holiday Inn St. Petersburg N-Clearwater) and the Hampton Inn St. Petersburg/Clearwater Int'l Airport. In addition to the ground up development projects, H.I. Development also acquired numerous open and operating hotels in Florida, including the Holiday Inn Gainesville, Holiday Inn South Beach/Miami Beach, Holiday Inn Miami Springs/International Airport, Holiday Inn Downtown Tampa, Holiday Inn Civic Center Miami, Holiday Inn Islamorada, and Holiday Inn St. Augustine Beach, as well as two properties in Georgia, the Holiday Inn Savannah Downtown and Knights Inn Marietta. In Charlotte, N.C., an affiliated company acquired the Sheraton Charlotte Airport.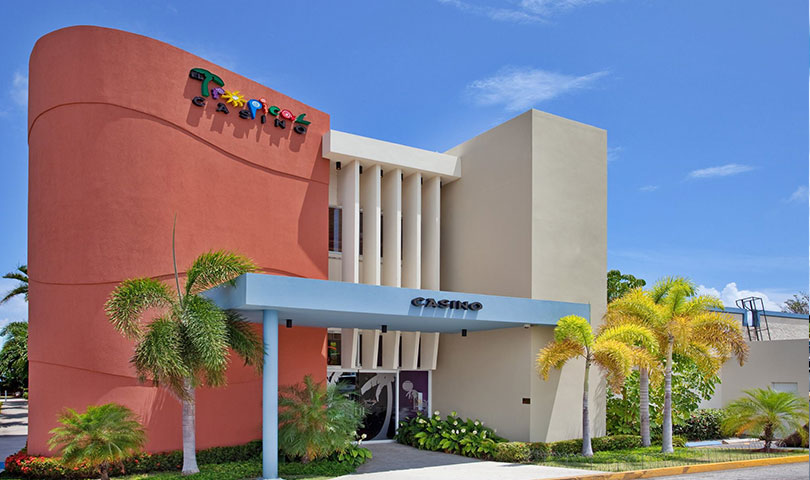 In addition to the domestic hotel development, acquisition and management, H.I. Development began its international hotel development and management by building the Holiday Inn in Ponce, PR, which opened in the early 1970s. H.I. Development later developed in Puerto Rico, the Crowne Plaza San Juan/Isla Verde, Days Inn Ponce, and Holiday Inn Mayaguez, and subsequently launched through an affiliate the El Tropical Casino brand, famous island wide in Puerto Rico. In the early 1970s, H.I. Development's international affiliates began developing hotels in Europe with a heavy concentration in France. The company built and operated Holiday Inn hotels in France at Avignon, Nice Airport, Paris/Charles de Gaulle Airport, Paris/Orly Airport, Paris/Velizy, and Strasbourg. H.I. Development later built and owned in France the Crowne Plaza Lyon, Crowne Plaza Toulouse and Hotel Ibis Paris/Charles de Gaulle Airport and acquired Ramada Inn hotels in Brussels and Liege, Belgium. After selling its European hotels, H.I. Development became involved in the hotel management of the quality driven Alliance Hotels, all 3- and 4-star hotels in France, and the 2-star French Hotel company Fimotel. Of the 64 hotels which comprised the Alliance/Fimotel Group, seven were converted into Holiday Inn branded hotels, as the company repositioned the properties to significantly improve the cash flow for the lender owner. The management ended with the successful sale of the portfolio in December 1995. In the Republic of Ireland, another affiliated company acquired a fifty percent interest in the Blainroe Golf Resort and Hotel in Wicklow County outside of Dublin and built the Holiday Inn on Pierce Street in Dublin, Ireland, which was later sold. H.I. Development and its affiliates continue to explore new frontiers for hotel development, and are currently consulting on multiple deals in Panama City, Panama.
In addition to the extremely successful third-party management that the company provided for the lender owner of the Alliance/Fimotel portfolio, H.I. Development successfully managed, for Dade County, Fla., and the Miami Dade Aviation Department, at the MIA Hotel, located directly above the central terminal at Miami International Airport for over 30 years.
We have throughout the years successfully provided hotel management and services for unrelated ownership groups, including lenders, for hotels such as the Holiday Inn Tampa/State Fairgrounds, Holiday Inn Jacksonville Downtown, Holiday Inn Express Lake Park (Georgia), Knights Inn Pensacola, Villager Lodge Daytona Beach, Holiday Inn Manhattan/Wall Street (New York), and Holiday Inn Vineland (New Jersey), among others.
We are actively considering hotel investments in operating hotels, as well as opportunities in third party management contracts, and in the right circumstance, we will consider equity/joint venture arrangements to coincide with our management.